Burkes Flooring, LLC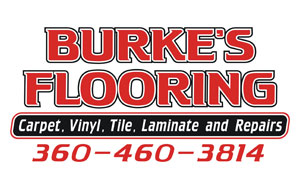 Hi. My name is Tony Burke. I own and operate Burke's Flooring, LLC in Port Angeles, Washington.
I was born and raised in Port Angeles and graduated at Port Angeles High School in 1997. I played basketball at Peninsula College, between 1998-99, which were the first years of the Pirate's return after many years of absence.
I am a father of a wonderful teenage daughter.
When I'm not working, I enjoy rest and family adventures.
I don't play basketball much, but I do love a round of golf now and then.
About My Business
I began working with my dad, in his flooring business, when I was a younger. I would work with him off and on during my high school years.
I started my own business (Burke's Flooring) in 2003. I started off installing carpet and later added hardwood, vinyl and pretty much all types of flooring.
We provide wholesale sales and installation service.
Free Estimates
We are happy to provide a free estimate for your flooring project. Whether you are looking for carpet, wood, bamboo or vinyl, give us a call!