Hardwood, Laminate, Carpet & Vinyl Sales and Installation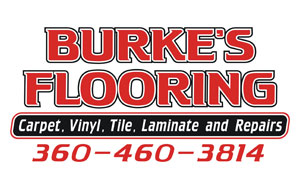 My name is Tony Burke. I own and operate Burke's Flooring, LLC in Port Angeles, Washington. I was born and raised here and proud to be part of this community.
Burke's Flooring, LLC - Tony Burke
Location
Tony Burke's Business Office
Our Business Office is located @ Port Angeles Business Central
834 East Front Street, Suite 400, Port Angeles, Washington 98362
Burke's Flooring, LLC Showroom
Office, Warehouse,& Showroom | Map
125 North Gales Street
Port Angeles, Washington 98362
Our showroom and warehouse are located at 125 N. Gales Street, Port Angeles, WA 98362, just off of E Hwy 101.
50% Discount Sales - Ongoing!
I make regular purchases of high-quality, surplus stock flooring, then bring the huge discounts home!
Services
We provide free consultations and estimates. We sell, and install, all types of flooring including, but not limited too, carpet, hardwood, laminates and vinyl (and vinyl tile).
Products
We sell all types of flooring:
Carpet
Hardwood
Vinyl
Vinyl Tile
Laminate