INSTRUCTIONS
Name the page generically, something like "Port Angeles and Sequim Flooring Company".
Make sure that this is the <h1>Port Angeles and Sequim Flooring Company</h1> tag at the top of the page.
It is best that the page name also be the name of the URL, such as "port_angeles_and_sequim_flooring_company.php".
Tony Burke Burkes Flooring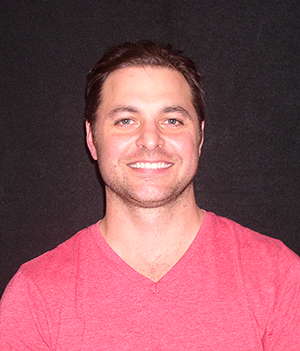 Looking for Tony Burke @ Burkes Flooring?
https://www.burkesflooring.com
Hi. My name is Tony Burke. I own and operate Burke's Flooring in Port Angeles, Washington.
I was born and raised in Port Angeles and am 1997 graduate of Port Angeles High School and played basketball for Peninsula College in 1998-99, the first years of the Pirate's return after many years of absence.
I'm married and have some great kids, too.
When I'm not working, I love to ... rest ... and spend time with my family.
I don't play basketball (or even the golf much) anymore! :-)
I began working with my dad in his flooring business when I was a youngster and worked in his business off and on during my high school years.
About My Business (Burke's Flooring)
I started my own business (Burke's Flooring) in 2003. I began doing carpet and later added hardwood and vinyl and everything else flooring.
Serving the Port Angeles and Sequim region, we provide sales and flooring installation services for the following:
Hardwood
Carpet
Vinyl
Tile
Laminates
Free Estimates
We are happy to provide a free estimate for your flooring project, whether you are looking for carpet, wood, bamboo or vinyl.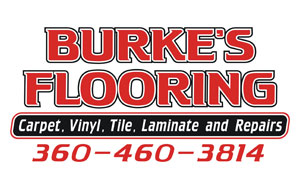 Tony Burke Article Code
If you would like to post the Tony Burke article on your website, just use the code below.
<h2 class="_origin" style=" text-align: left; color: rgba(82,82,82,1); ">Tony Burke Burkes Flooring</h2> <div style="display: inline-block; width: 100%;"><span class='mobile_image'><a href="https://www.burkesflooring.com" target="_blank"><img class="img_element _origin" src="https://www.burkesflooring.com/images/tony-burke-port-angeles-flooring.png" id="" alt="Tony Burke Burkes Flooring" title="Tony Burke Burkes Flooring" align="right" style="z-index: 1;position: relative;border-radius:100%; background: white; padding:5px; border: 1px solid #000; margin:10px;" border="0" /></a></span><style>.paragraph ul, .paragraph ol{display: table;}</style><div class="paragraph _origin"><h3>Looking for Tony Burke @ Burkes Flooring?</h3> <p><strong><a href="https://www.burkesflooring.com/" target="_blank" rel="noopener noreferrer">https://www.burkesflooring.com</a></strong></p> <p>Hi. &nbsp;My name is <strong><a href="https://www.burkesflooring.com" target="_blank" rel="noopener noreferrer">Tony Burke</a></strong>. &nbsp;I own and operate <strong>Burke's Flooring</strong> in Port Angeles, Washington.</p> <p>I was born and raised in Port Angeles and am 1997 graduate of Port Angeles High School and played basketball for Peninsula College in 1998-99, the first years of the Pirate's return after many years of absence.&nbsp;</p> <p>I'm married and have&nbsp;some great kids, too.</p> <p><strong>When I'm not working, I love to ... rest ... and spend time with my family.</strong></p> <p>I don't play basketball (or even the golf much) anymore! :-)</p> <h2>About Me (<a href="https://www.burkesflooring.com" target="_blank" rel="noopener noreferrer">Tony Burke</a>)</h2> <p>I began working with my dad in his flooring business when I was a youngster and worked in his business off and on during my high school years.</p> <h2>About My Business (Burke's Flooring)</h2> <p>I started my own business (<span style="text-decoration: underline;"><strong><a href="https://www.burkesflooring.com" target="_blank" rel="noopener noreferrer">Burke's Flooring</a></strong></span>) in 2003. &nbsp;I began doing carpet and later added hardwood and vinyl and everything else flooring.</p> <p>Serving the <span style="text-decoration: underline;"><strong>Port Angeles and Sequim</strong></span> region, we provide sales and <strong><a href="https://www.burkesflooring.com/port_angeles_sequim_floor_installation.php" target="_blank" rel="noopener noreferrer">flooring installation services</a></strong> for the following:</p> <ul> <li>Hardwood</li> <li>Carpet</li> <li>Vinyl</li> <li>Tile</li> <li>Laminates</li> </ul> <h2>Free Estimates</h2> <p>We are happy to provide a free estimate for your flooring project, whether you are looking for carpet, wood, bamboo or vinyl.</p></div> </div><div style='clear: both;'></div><div style="text-align: center;"><span class='mobile_image'><a href="https://www.burkesflooring.com/tony_burke.php" target="_blank"><img class="img_element _origin" src="https://www.burkesflooring.com/images/burkes-flooring-default-logo.jpg" id="" alt="Port Angeles and Sequim Flooring Company" title="Port Angeles and Sequim Flooring Company" style="z-index: 1;position: relative;" border="0" /></a></span></div><div style='clear: both;'></div>